DAUGHTERS OF PROMISE "UNIQUELY U" FASHION SHOW
​JOIN OUR BEAUTIFUL YOUNG LADIES ON THE RED CARPET FOR AN EVENING OF FASHION, ART, MUSIC, WORSHIP, AND POWERFUL WORDS OF AFFIRMATION & EXPRESSION!
The "Uniquely U" Fashion Show is Hosted by the Daughters of Promise Program within the Voice of Wisdom Ministries Nonprofit. Our Theme is "Uniquely U" because "There is Only One You and There is Nobody Like". You!!!
This Amazing Fashion Show is all about our young girls/ladies from the ages of 5yrs to 22yrs old being their Authentic Unique Selves! We are so Excited to have You Participate in this Fundraiser for Our Girls!
​
Just Click the Flyer to Purchase Tickets, Donate, or Sponsor the "Uniquely U Fashion Show"!!!
Tickets start at $20. Kids 15yrs and younger are Free! 
Visit our Daughters of Promise Page for more Info on this Amazing Program and find out how to Get Involved!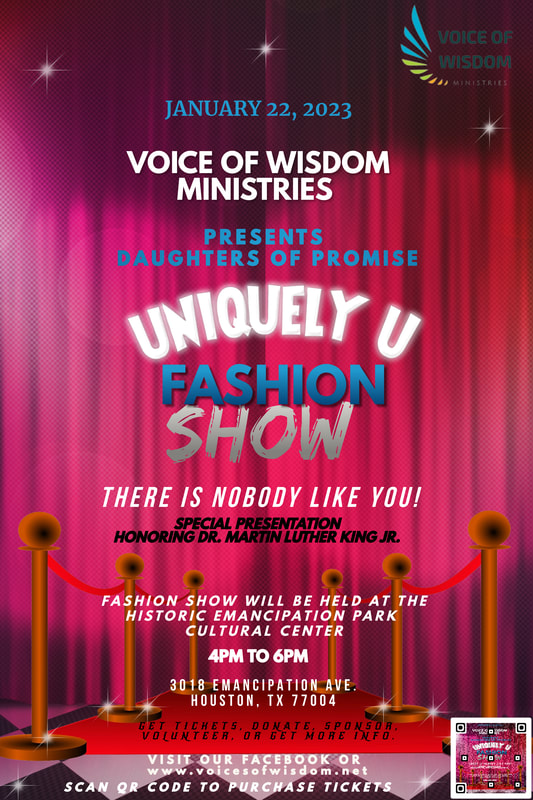 VOLUNTEER OR REQUEST ADDITIONAL INFO FOR 2023
*

Indicates required field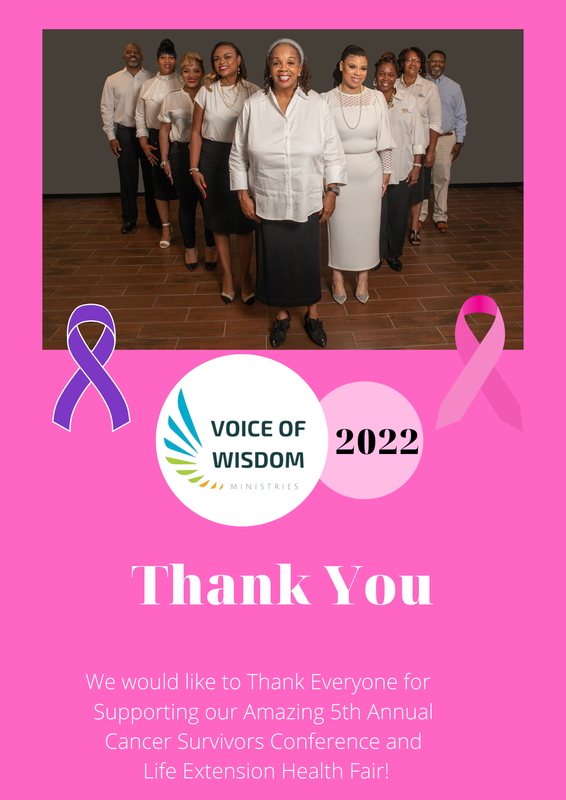 ​JOIN US FRIDAY OCT 28TH AT 7PM CST FOR OUR ONE VOICE CONVERSATIONS VIRTUAL EVENT!
THIS EVENT IS HOSTED ON ZOOM OR WATCH OUR FACEBOOK LIVE.
​PLEASE JOIN OUR FACEBOOK PAGE & GROUP.
CLICK BELOW TO JOIN AND VISIT OUR ONE VOICE CONVERSATION PAGE FOR MORE DETAILS.
START YOUR DAY
WITH PRAYER